Sunset Spice Linen Kurta Pyjama Set
Orange Cotton Linen Kurta Pyjama Set
Sale price
Rs. 3,499
Regular price
0%
Unit price
per
Sale
Sold out

Light weight fabric

Breathable

Anti-bacterial

Relaxed
Add any 3 products and pay for only 2 | Use Code B2G1FREE


Express Delivery in 2-4 days
SUPPLIER INFORMATION
View Suppliers Info
X
Manufacture Details
Bow and Square Private Limited, 2 Neshvilla Road, Dehradun - 248001, Uttarakhand, India
Packer Details
Bow and Square Private Limited, 2 Neshvilla Road, Dehradun - 248001, Uttarakhand, India
Facebook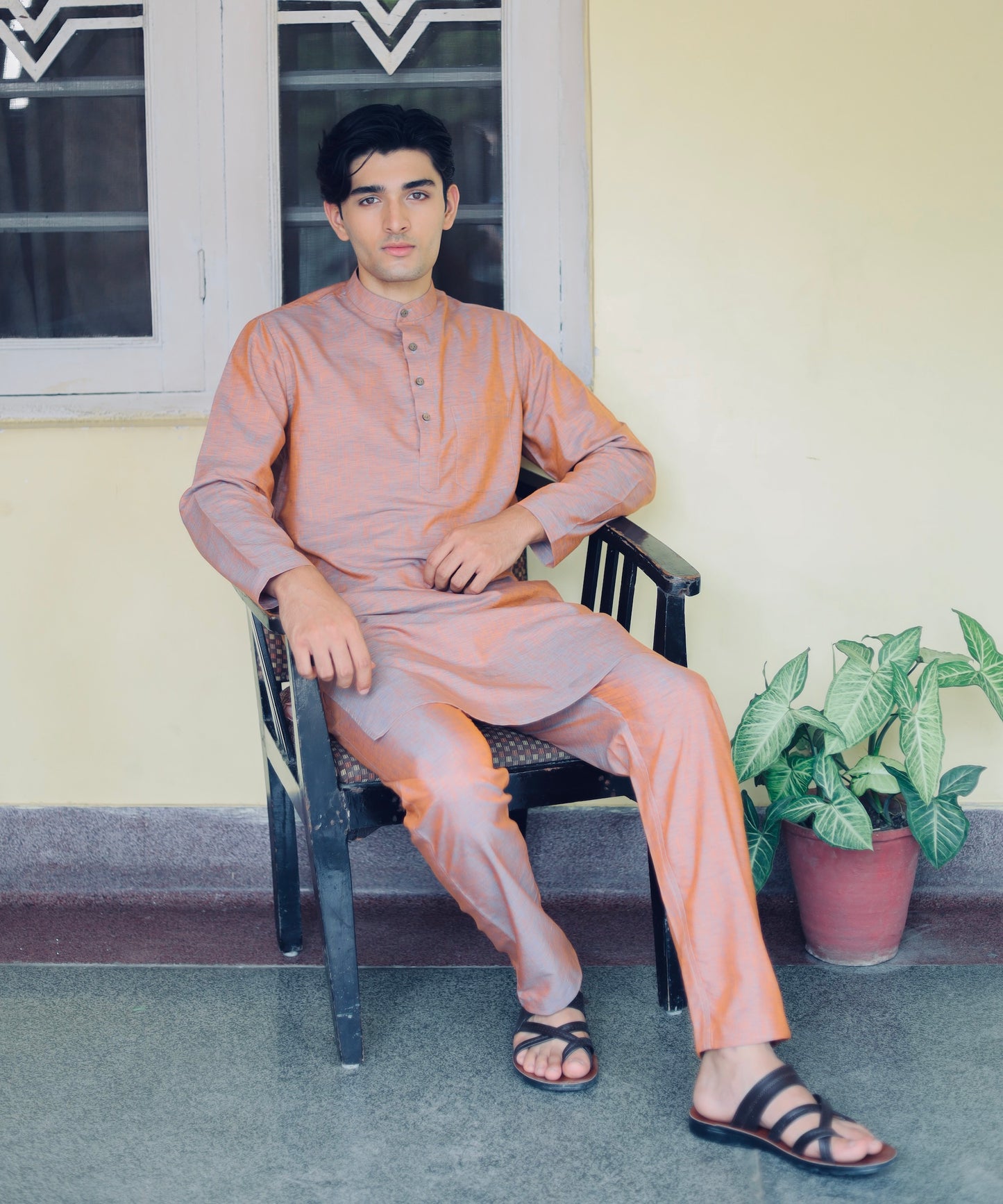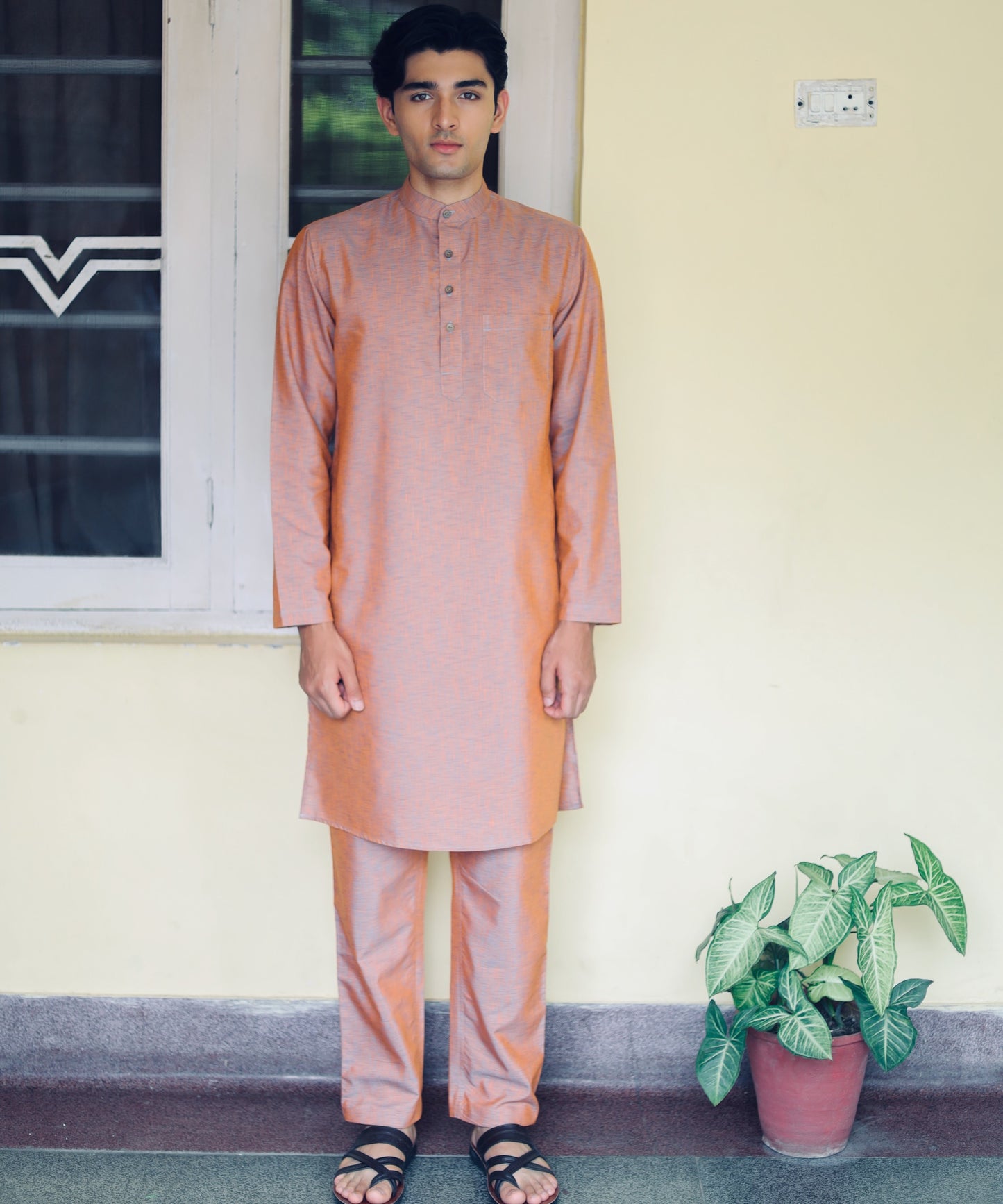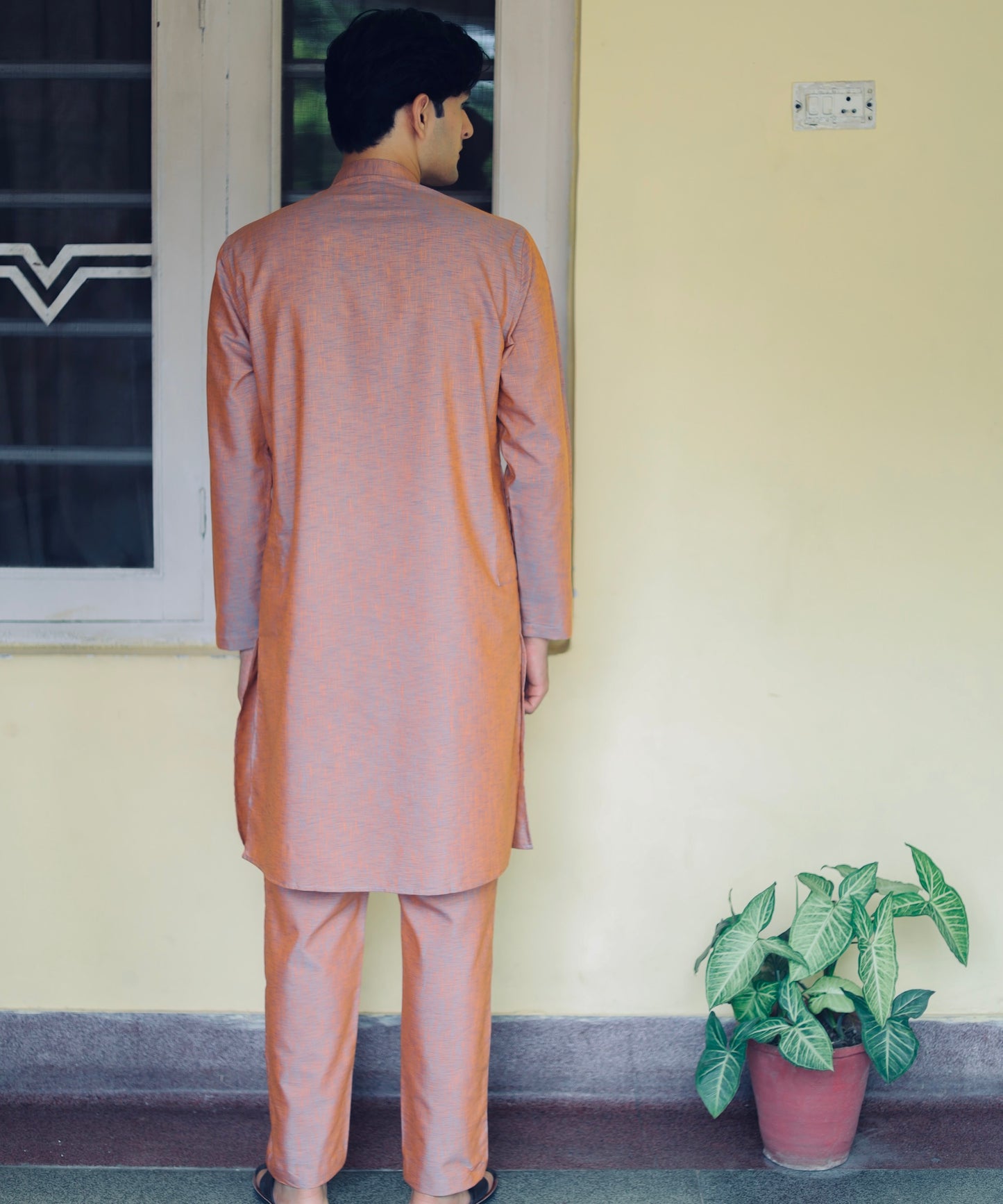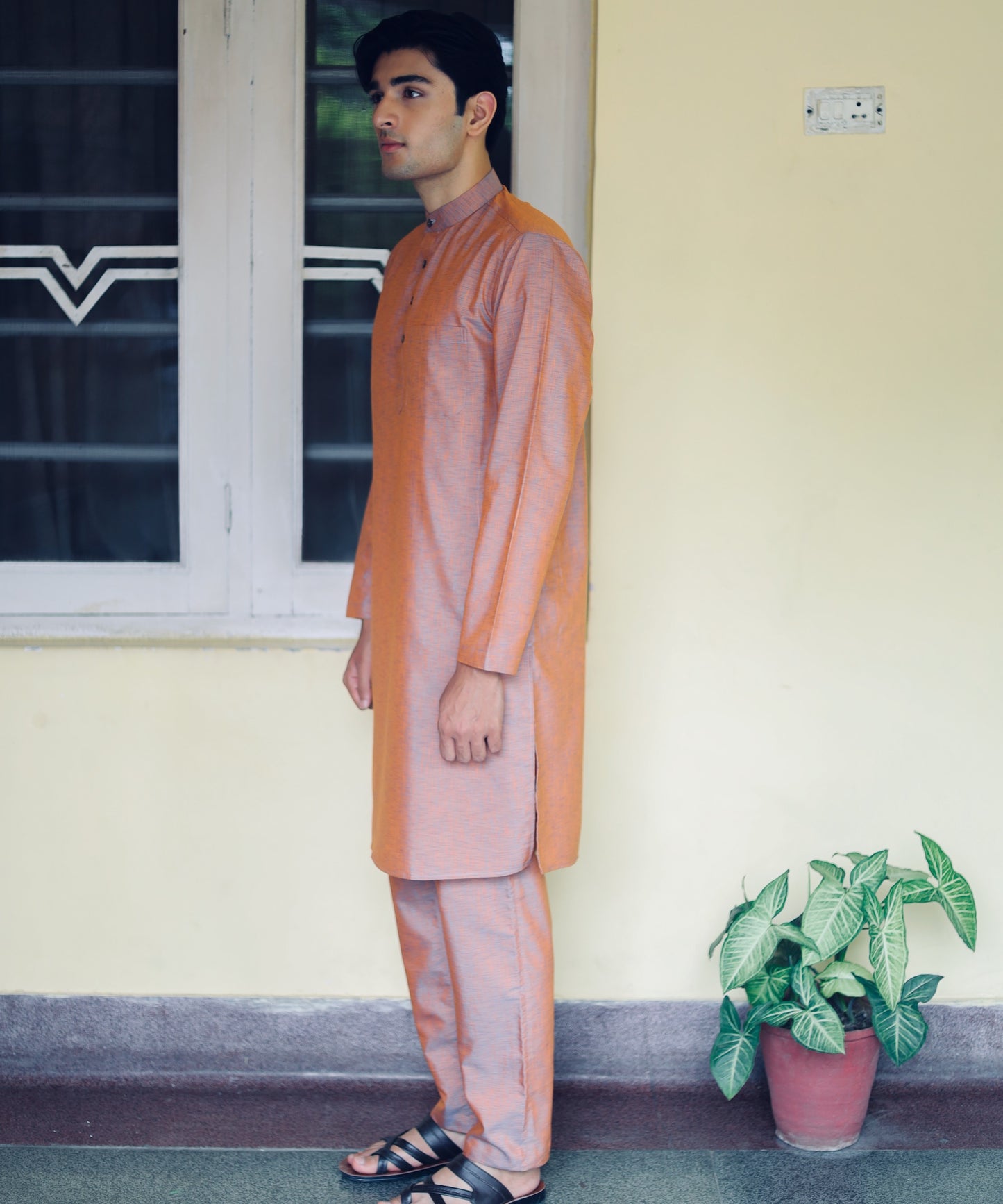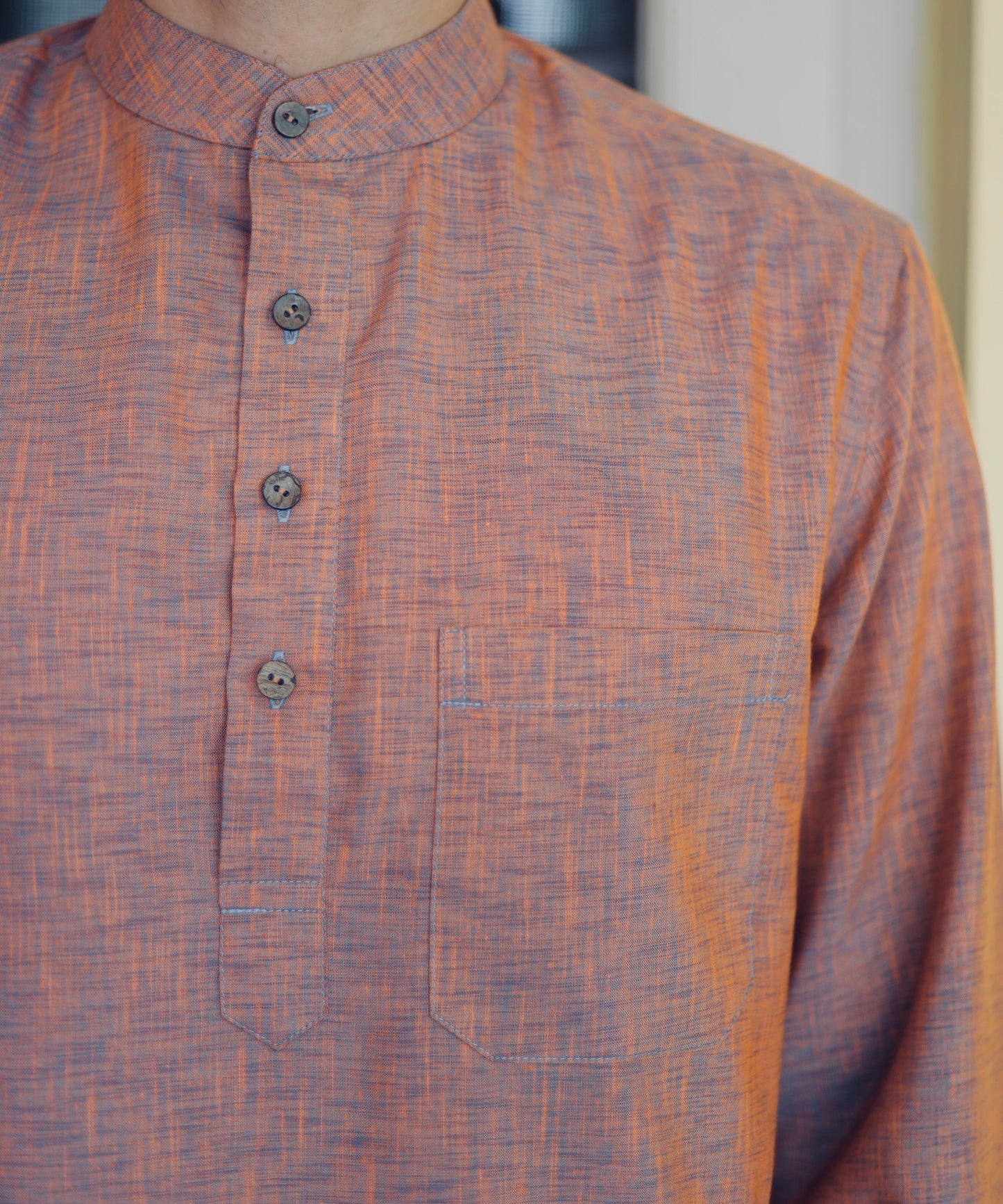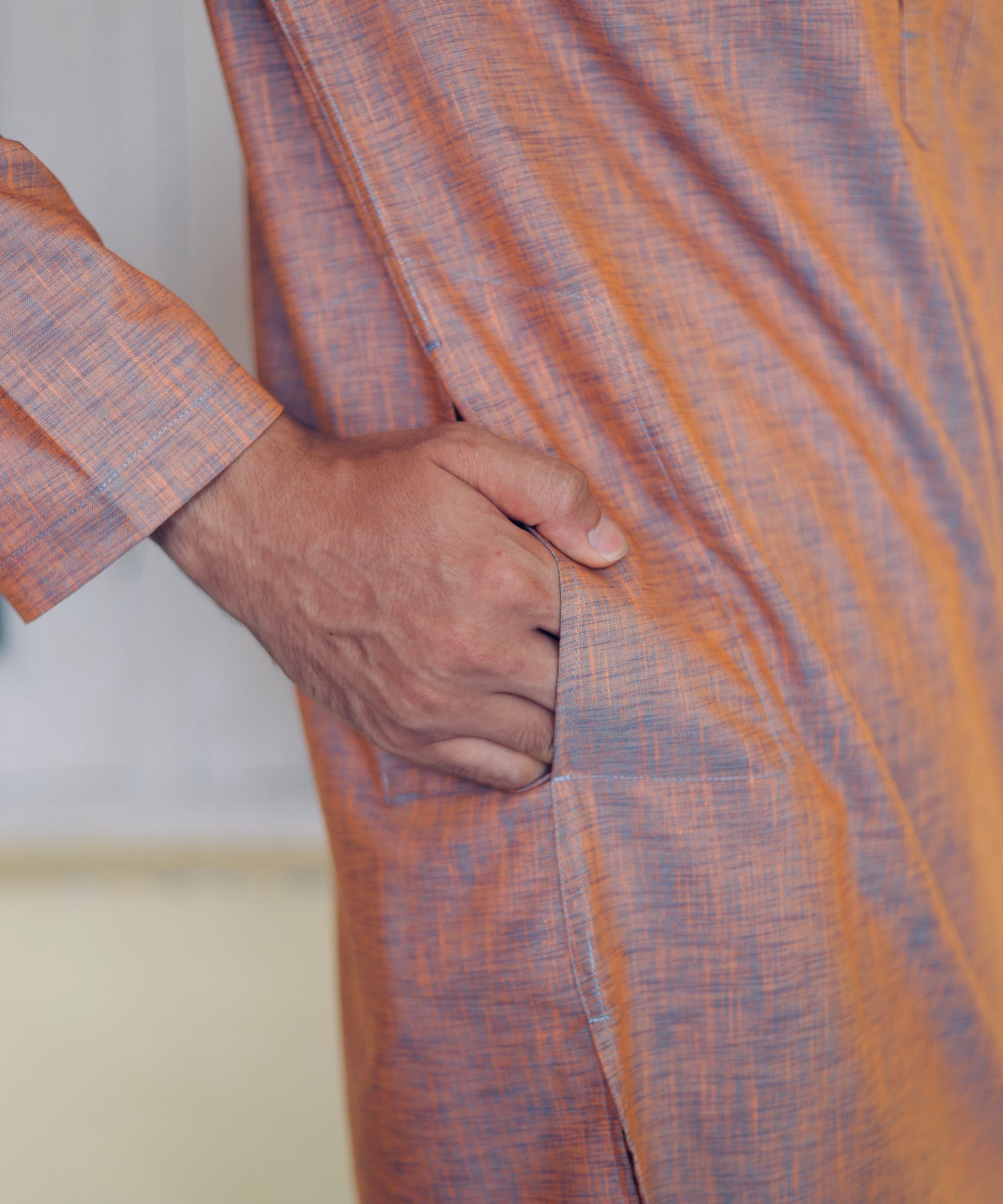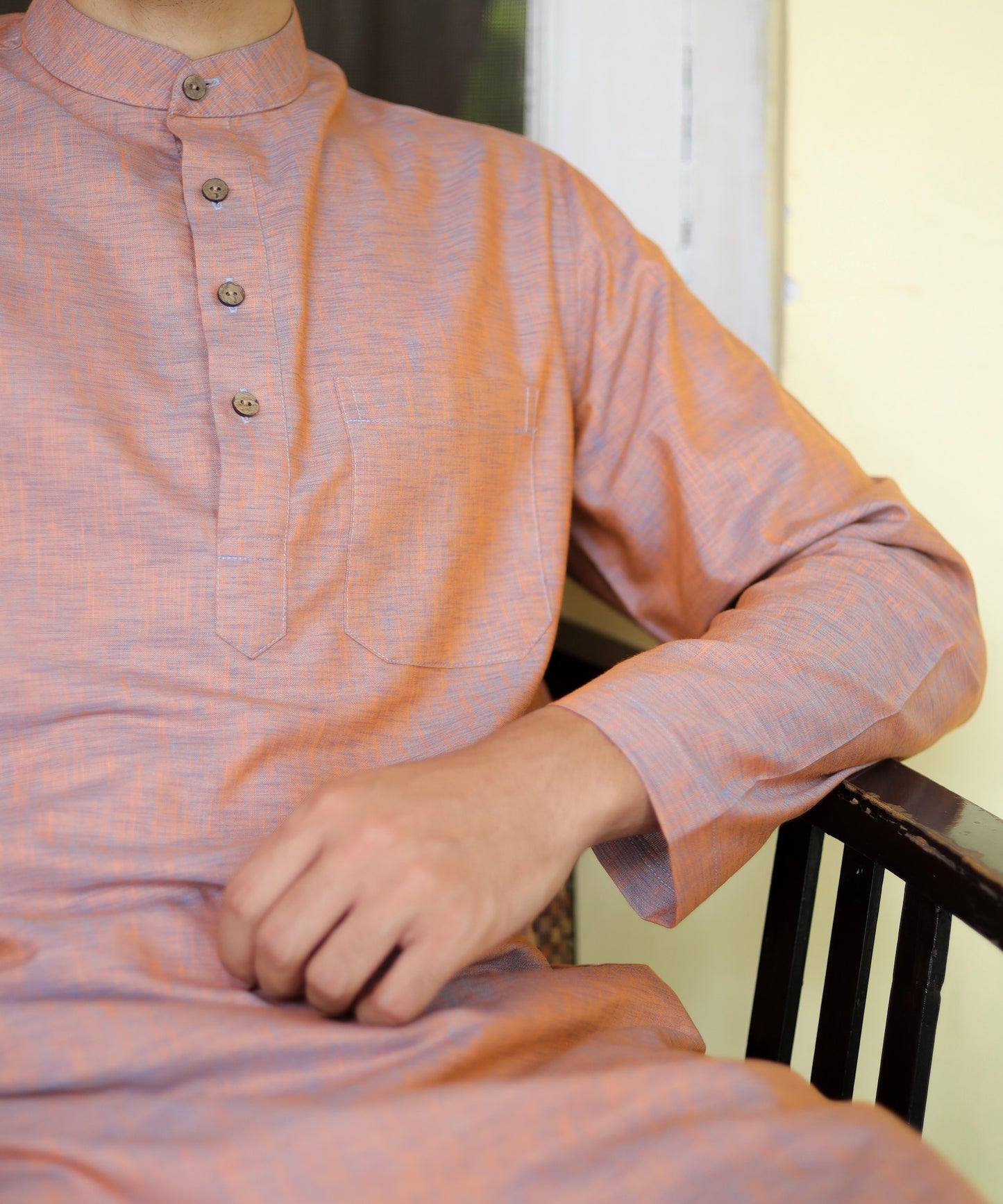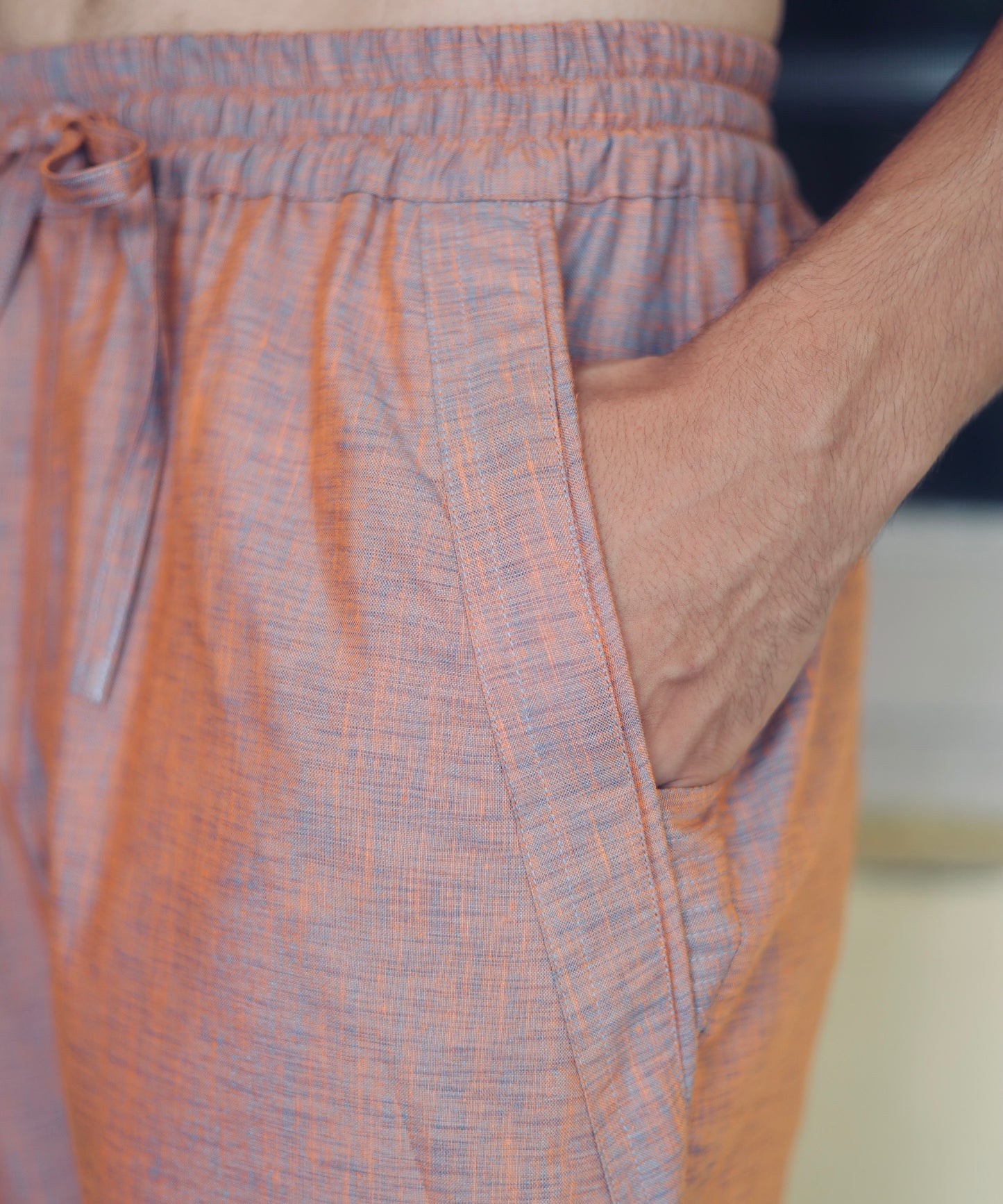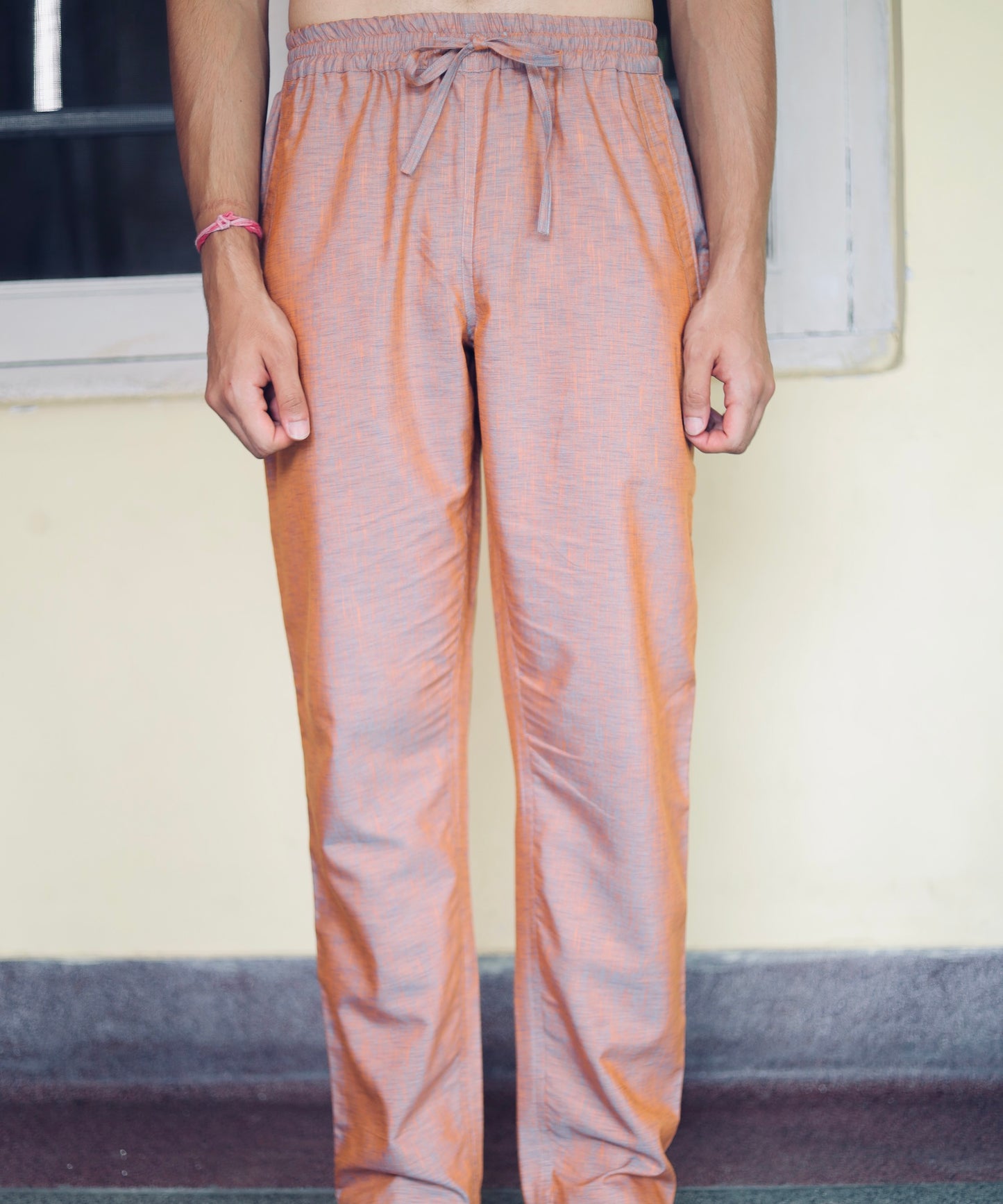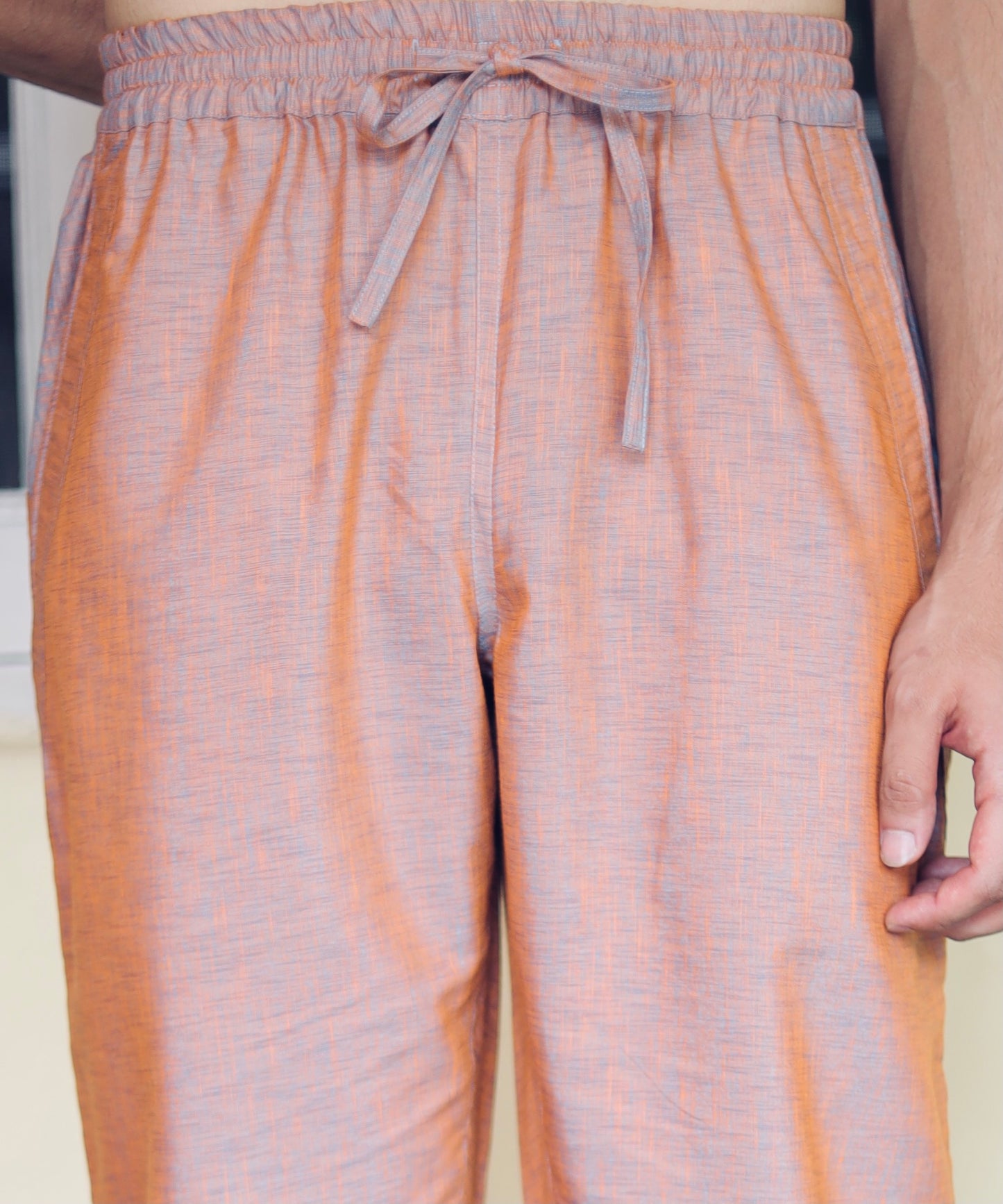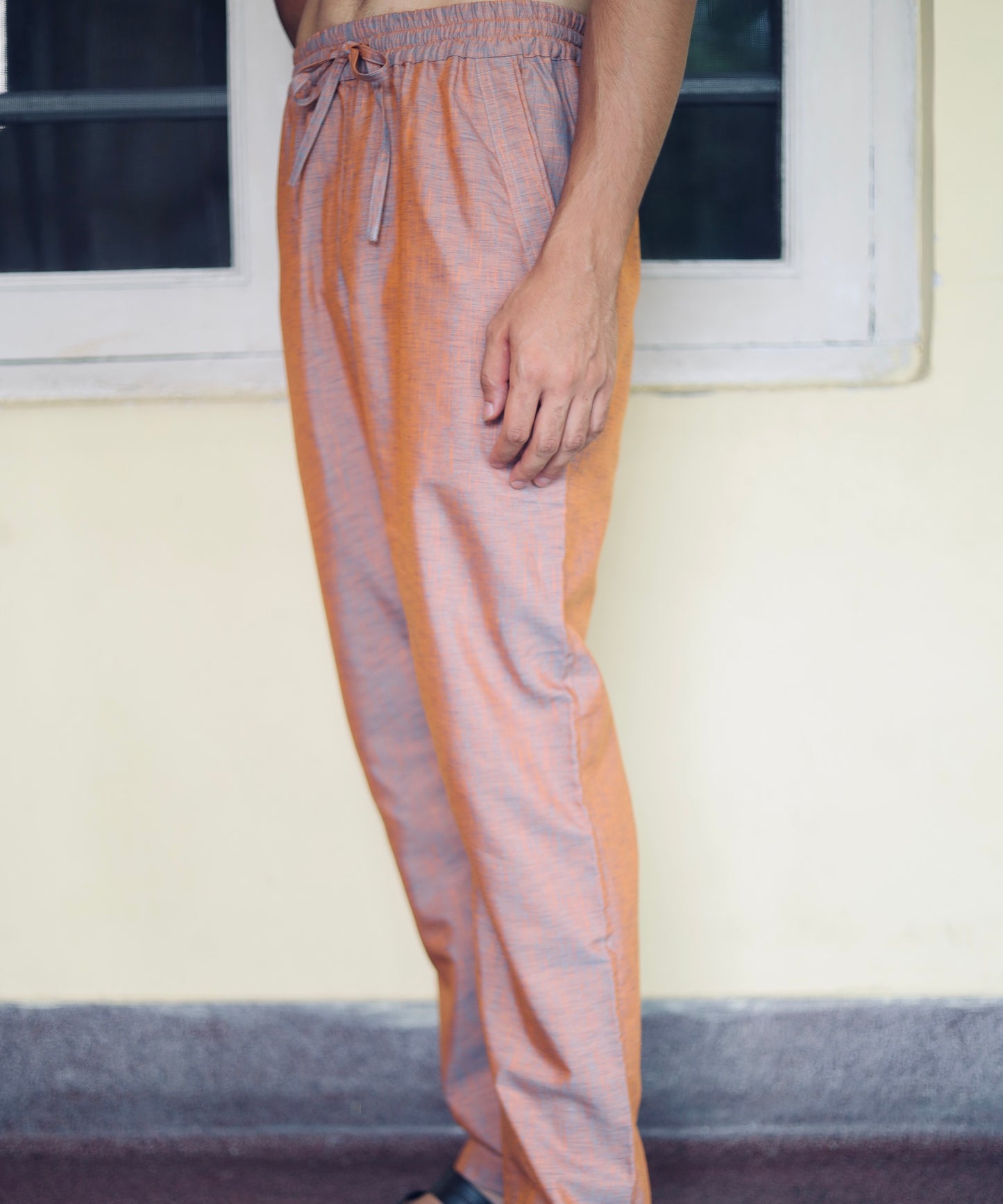 Details
Step into a realm of calm and tranquility with our Linen Kurta Pyjama Set from the Serenity collection. This ensemble echoes the charm of vintage verandahs and rustic chairs, capturing the essence of serene moments. Crafted for comfort and style, the breathable linen fabric embraces you in a soothing embrace, whether you're attending gatherings or enjoying peaceful evenings. Embrace the serene vibes and elevate your relaxation with this outfit that resonates with the serenity of old-world charm.
FABRIC
Cotton Linen

Made from the finest flax plants, linen fabric is comfortable, absorbent and durable.
CUFF
Long Sleeves

Long sleeves for a comfortable yet versatile look.
PYJAMA POCKETS
2 Side Pockets

Ensures utility and convenience, allowing you to keep your essentials whether it's your phone, keys, or a small notebook.
COMPOSITION
55% Linen 45% Cotton
CARE INSTRUCTIONS
Machine Wash or Hand Wash Cold.
From Guetermann threads to Mother-of-pearl and wooden coconut buttons, we put thought into every detail to create a classic outfit that you will wear over and over again.
Naturally breathable, soft and sustainable
FREE REMAKE GUARANTEE
"Our garments come with a Free Remake Guarantee which means if your first order doesn't fit like you think it should, we'll make you a new one free of charge and we'll even pay to ship it you. You just need to email us at store@bowandsquare.com within 7 days from the date of delivery of order. "
FAQ's
What is the fabric used in the kurta pyjama set?
Our kurta pyjama sets are crafted from high-quality and breathable fabrics like pure linen and cotton linen, ensuring comfort and style.
Are these sets available in different sizes?
Yes, our kurta pyjama sets are available in various sizes to ensure a comfortable fit for everyone.
Do you offer customization options?
Certainly! We take customization seriously and are delighted to offer it at no additional cost. If you have any specific preferences regarding collar style, cuff design, length, pockets, or pants fly, kindly specify them in the NOTES section during checkout. We're here to tailor your outfit to perfection!
Can I wear these sets on formal occasions?
Absolutely! Our kurta pyjama sets strike a balance between traditional and contemporary, making them suitable for both formal events and casual gatherings.
Can it be worn for yoga and meditation?
Absolutely! Our kurta pyjama set is not just a stylish choice, but also an ideal outfit for yoga and meditation. Crafted from natural fabric, it allows your skin to breathe effortlessly as you practice your asanas, ensuring maximum comfort during your sessions.
How do I care for my kurta pyjama set?
We recommend gentle hand wash or machine wash maintain the fabric's quality. 
Can I mix and match the kurta and pyjama with other pieces?
Our kurta pyjama sets are designed to be versatile, but we recommend wearing them as a set to fully embrace the intended style.
Do the sets have pockets?
Yes Our kurta pyjama sets are thoughtfully designed with your convenience in mind. The kurta comes equipped with two side pockets apart from an optional chest pocket, providing you with a handy storage solution for your essentials. Not to be outdone, pockets in pyjamas are a rarity, but we believe in adding that touch of practicality to your comfort. It's a small detail that can make a big difference, and you'll hardly find this level of convenience elsewhere. Our pyjama also feature two side pockets, ensuring that you can keep your belongings close and your hands free while enjoying ultimate comfort and style. 
What occasions are these sets suitable for?
Our kurta pyjama sets are perfect for a range of occasions, from festive celebrations and weddings to relaxed evenings at home.
How do I determine the right size for me?
You can refer to our size guide for accurate measurements or contact our customer support for assistance.
Are these sets ethically produced?
Yes, we are committed to ethical production practices and working with artisans to create high-quality pieces.
Can I return or exchange a kurta pyjama set?
Yes, we offer a hassle-free return and exchange policy. Please refer to our Returns & Exchanges page for details.
Are there any discounts available on the kurta pyjama collection?
We occasionally offer promotions and discounts. Keep an eye on our website and social media channels for updates.
Need Help?

Choosing a selection results in a full page refresh.