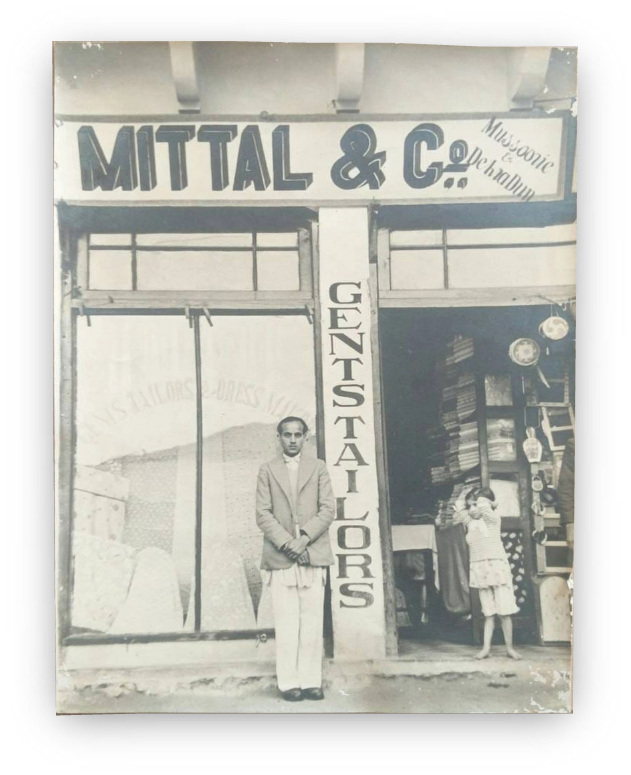 Tailoring Perfection since 1940
Tailoring is a fine art of adorning people with garments that define them. It's like telling their story through their garb. Each sartorial choice, a brushstroke on the canvas of their personality. Honing such an art takes time, patience and practice. 
For a little less than a century now, we have practiced tailoring perfection. 
In 1940, Mittal & Company started their men's tailoring business in Dehradun & Mussoorie. The vision of Mr. Ram Saroop Mittal, who over the years set the base that today Bow & Square is inspired from. Our age-old knowledge of fabrics and tailoring is what we bring to you online with a simple goal - to be a brand creating luxurious and chivalrous clothing and accessories for men. 
We bring to you from the foothills of the Himalayas, our labour of love - Bow & Square.
Read More